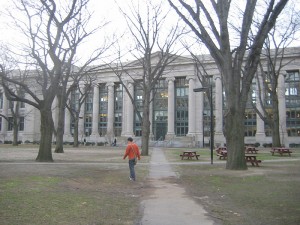 The Department of Education has rejected a claim by 60 Asian American groups that the admissions policy at Harvard discriminates against Asian Americans, reports Bloomberg.

The Office of Civil Rights confirms the complaint was dismissed because a similar complaint is already being heard in federal court.

Students for Fair Admissions filed a complaint back in November alleging that Asian Americans must score higher in standardized testing than other ethnic groups to be admitted.

Most of the 60 Asian American groups who joined in the failed complaint against Harvard do not have a long history in the AAPI community. On the contrary, 138 Asian American groups who signed a petition opposing the complaint are much more widely known in the Asian community.

Harvard accepted a record low number of applicants, just 5.3 percent, for the upcoming academic year.

You can read reaction of the Department of Education decision in Bloomberg.