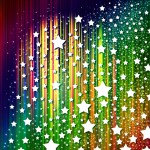 Wasn't Jackie Chan supposed to go into retirement, at least from action movies. He reportedly announced he's going to be in Expendables 3 with Sylvester Stallone. Now if that's not an action movie, not sure what an action movie is.
 comicbookmovie.com reports Chan made the announcement at a news conference to promote his latest movie, Chinese Zodiac. Previously he had said that Chinese Zodiac would be his last action flick.
We still have lots of time to figure it out as Expendables 3 has yet to begin filming.