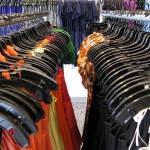 Despite loud opposition and protest, a new Walmart is set to open in Los Angeles' Chinatown, reported the Voice of America.
Los Angeles Mayor Antonio Villaraigosa says he's not going to stop something that Walmart can legally do. Others agree, saying a neighborhood mainstream grocery store is badly needed in the area.
But others say it will ruin the character of Chinatown and drive out small businesses.
"Chinatown is a tourist destination and people go there because it has a unique characteristic," Rep Judy Chu said. She thinks a big box store would just ruin it.
What do you think about a WalMart opening up in Chinatow?