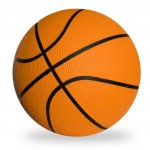 You can't exactly call Monday night's game against the NY Knicks a breakout game for Jeremy Lin, but the Harvard grad sure looked like his old self. His pick and rolls constantly frustrated the Knicks as he dished out 8 assists and scored 22 points in the victory.
It's taken a while for Lin to adjust to his new backcourt teammate, but the pair is getting there. Lin has become more aggressive on the offensive end, and that's something that's badly needed. Here are some other reasons to be optimistic for Jeremy Lin in this article from the NESN.
Thumbs up or thumbs down, will Jeremy Lin have a good season? Share your thoughts.