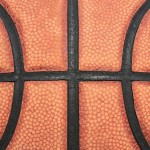 The Houston Rockets lopsided victory over the New York Knicks doesn't change anything for New York. Jeremy Lin lead the Houston Rockets to victory, handing the Knicks their first home loss in 11 games.
Despite that, the Knicks are still better off without Jeremy Lin, according to an article in Bleacher Report. Lin needs the ball to be effective. But so does Carmelo Anthony. And that was the problem. The two were just a poor fit. Things are much better now for Carmelo with Jason Kidd and Raymond Felton in the backcourt.
There were also parts of Lin's game that didn't fit well with Knicks offensive scheme. More details here.
What do you think? Are the Knicks better off without Jeremy Lin?