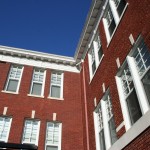 Student leaders of the Hmong community at the University of Wisconsin-Eu Claire called on the administration to take a stronger stand against racism on campus, reported the Leader Telegram.
Members of the Hmong Student Association say the racism can range from the subtle like a stare or smirk to to the overt, like the racist note found scrawled in the residence hall.
The university has responded to the student demands. More in this article from the Leader Telegram.
  What type of racism have you encountered, if at all, as a student?