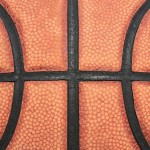 James Harden dropped in 33 points and dished out 7 assists in the Rockets 125 to 103 win over the 75ers. Jeremy Lin followed his 22 point performance in New York with 18 points and 6 assists. It was his best back to back performance all season.
If the season were to end today, the Houston Rockets would be in the playoffs. For now Lin is content to see steady improvement and increased confidence from the Houston Rockets.
"It's early. That's all I can say," Lin was quoted as saying in the Ultimate Rockets . "Obviously, we want to be in the playoffs. But right now, our focus is just on getting better."
What odd do you give the Houston Rockets to make the playoffs?