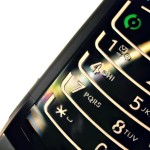 An app based on stereotypes and racist caricatures of Asian Americans has drawn outrage against the Mountain View, CA company. Kimberly Deiss says its sold more than 50,000 each of its  Make Me Asian and Make Me Indians app. A petition drive to stop sales has been launched on change.org.
The Make Me Asian app changes the shapes of a person's eyes & adds a Fu ManChu moustache. The Indian app adds warpaint.
According to SF Gate , the petition reads "These racist and offensive portrayals of Asians and Native Americans perpetuate damaging racial stereotypes and should not be distributed on the Google Play store."
Would you sign the petition?