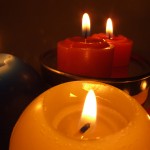 With the massacre at the Sihk temple in Wisconsin still fresh in their minds, Indian American groups nationwide held candlelight vigils for the 28 victims of the Newtown tragedy.
The India West reports vigils were organized by the Indian American community on the east coast, midwest and west coast.
The India Association of Western Connecticut held a vigil in Newtown.
"We've never witnessed anything in this area. It's a very small, village kind of town. The population is not more than 15,000 people and everyone knows everybody." said organizer Jagat Patel.
Similar vigils were held in Wisconsin, the scene of a shooting by a white supremacist that left six people in a Sihk temple dead. and in Silicon Valley, home of one of the largest Indian American populations in the country.