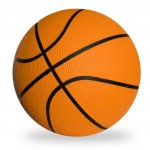 The so called experts who proclaimed a week into the season that the New York Knicks did the right thing by signing Raymond Felton over Jeremy Lin may be having second thoughts, points out a blog in the NY Capital
Felton started out red hot, shooting 44 percent overall and 44 percent beyond the three point line in the first 12 games. But his fortunes have changed since then and he's now slumped to 36 percent overall and 33  percent in 3 point shots in the last 13 games.
Meantime, Jeremy Lin is beginning to settle in. He's getting more comfortable playing with James Harden, his backcourt mate. The two literally didn't have a presason together as Harden was picked up by the Houston Rockets in a trade right before the start of the season.
Lin who started the season in a bad slump is now shooting 41.9 percent from the field, just above Felton's 39.8%.
 Who do you think will have the better season overall, Raymond Felton or Jeremy Lin?