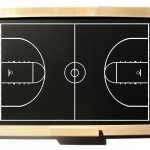 Houston Rocket point guard Jeremy Lin upped his game in December. After a timid start shooting only 37% in November,  for the month of December he's averaging a healthy 48 percent, points out the Bleacher Report
This is what the Rockets signed up for when they gave him a three year $25 million dollar contract. Many say this is the Jeremy Lin the Rockets can expect in the years to come.
 What do you think? Will Jeremy Lin continue to show improvement or will his hot streak cool down back to normal?