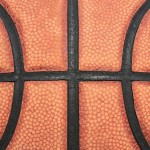 While some have declared the end of Linsanity, his most die hard fans in New York follow Jeremy Lin's every move. Perhaps nowhere are the cheers louder than in New York's Chinatown.
"I love him to death; wherever he goes, I just root for Jeremy Lin."said Michelle Yu, 45, told the South China Morning Post. 
First  the Knicks and now the Houston Rockets have not shied away from marketing Lin's ethnicity. That's a tradition in American sports that goes back a long ways. Italian fans intensified their love for the Yankees with the arrival of  Joe Dimaggio and later Yogi Berra.
Sandy Koufax' background didn't go unnoticed with Jewish fans either.
No surprise then that many of Lin's fans have changed their allegiance each time he changes teams.