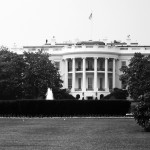 Energy Secretary Steven Chu and other top White House Officials  are continuing a pattern of defying open governing rules, according to the blog Spotlight on Corruption, The article cites a report by Bloomberg News.
Chu along with Secretary of State Hillary Clinton, Department of Health & Human Services' Kathleen Sebelius and6 other cabinet officials have failed to comply with a request by Bloomberg News for travel records.
All were requested under the government's Freedom of Information Act.
"What this study shows is that, even for straightforward documents, it takes way too long and agencies really need to focus more on improving their FOIA process," said Rick Blum, coordinator for the Sunshine in Government Initiative, an Arlington, Virginia-based coalition of media groups. "It should be a matter of days, not months and certainly not years."