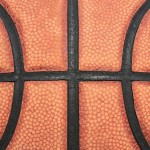 The chemistry that was missing earlier in the season between Jeremy Lin and James Harden is starting to come together. The Rockets have won 7 out of their last 8 games including Wednesday night's 87 -84 victory over the Chicago Bulls.
Jeremy Lin only had 8 points and 1 assist against the Bulls. But he's made significant contributions in the Rockets previous 6 wins getting everyone involved in the offense and scoring himself when needed.
Some like this article in Bleacher Report are actually predicting the Rockets will make the playoffs in the tough Western Conference.