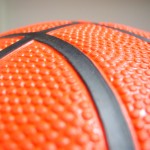 The cynics say Jeremy Lin has got no game and his numbers this season prove it. Those who love him find every reason why Lin has so far not performed to last season's Linsane levels. He's getting use to playing with James Harden, he's young and learning, and he's adjusting to a new city.
Bottom line is neither side will see eye to eye. The cynics recognize Jeremy Lin is playing his best basketball of the season. They are just waiting for the hot streak to end.
His biggest fans point to the two double doubles their man has posted in the last two games and the Rockets current four game winning streak. They see this as the beginning to the return of Linsanity.
Bleacher Report looks at what it will take for the argument to end.