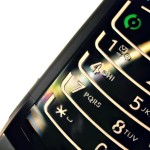 Despite a growing storm of protest from Asian Americans, Google says the much condemned "Make Me Asian" app does not violate its anti-hate speech policy and will not be removed, reports CNN.
Washington pastor Peter Chin decided to mount a petition drive on change.org to demand the app's removal from sale on Google Store.
I wanted to make sure this app isn't given a pass of approval," he said. "It's not cool."
"Make Me Asian" is described as a "fun app" by its creator, KimberyDeiss.
The app changes the shape of your eyes and adds a Fu Man Chu mustache and rice paddy hat. More on Google's response on CNN