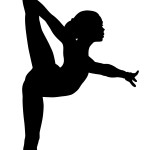 Kyla Ross and Katelyn Ohashi are among those in the running for the All Around Gymnastics Women's Championships in 2013, predicts SI.Com.
Ross is one of the few women from the 2012 Gold Medal winning US Olympic team that plans to compete in 2013.
Ohashi has won several championships in the gymnastics junior level.