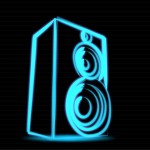 Bruno Mars tweeted tonight that the single off his new album, Unorthodox Jukebox, has shot to number 1.
"Everyone who picked up unorthodox jukebox I cant thank you enough. Im brining in the new Year with the #1 Song in the country because of u," tweeted Mars.
His sophomore album came out December 11 and is a reflection of what it means to become a celebrity. His first album, Doo-Wops & Hooligans, produced two number 1 singles.
"Becoming famous was never what I wanted to do," he insists. "There's a lot of things that come with fame — it's what people in the limelight have to do. I'm like, 'Can't I just write and sing?' " Mars told the LA Times.