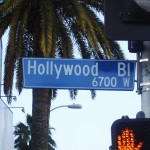 Ever since Yvonne Lu won her first beauty pageant at age 8, her parents had one goal in mind for their daughter, Hollywood, reports English.news.cn.
Now 18 years old, Yvonne has appeared in numerous commercials and films.  Her journey has been documented in a new book by her mother, It's A Long Way from China to Hollywood.
At a young age, she's learned one lesson the hard way—that casting agents are only interested in seeing her in very specific stereotypical roles.
"I see the biggest difficulty for being a Chinese-American artist is that I am Chinese and American. I get type cast a lot which is generic type of Asian, like black hair or good grades. They are generally the only roles I get. It's okay, but I also like other things, so that's the biggest difficulty," she said