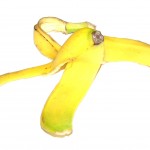 Indian American comics making inroads with American audiences like comedians before them don't shy away from their ethnicity.Comics like Russell Peters and Aziz Ansari of Parks and Recreation are comfortable with who they are and aren't afraid to make jokes about it.
"I imagine that there is now a wider audience for it than there ever has been before," says Aasif Mandvi from "The Daily Show with Jon Stewart."
Several comedians told the Wall Street Journal any resistance to an Indian American comic has been circumvented by social media and technology.
" Now a comedian can put a video on YouTube, and if it's funny, then it will spread virally," says   Dan Nainan whose father is Indian and mother is Japanese.