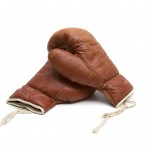 A doctor who says he has noticed Manny Pacquiao's hands trembling during interviews says the champion fighter may be showing early signs of Parkinson's. She urged PacMan to quit boxing before his health deteriorates further, reported ABS CBN.
Dr. Rustico Jimenez is President of Private Hospitals Association of the Philippines. He gave a radio interview to dzMM. He warned that if Pacquiao didn't retire, he could suffer the same fate as Muhammed Ali.
Jimenez is at least the second doctor that has urged Pacquiao to retire.
Dr. Raquel Fortun  earlier questioned the results of a CT scan which cleared Pacquiao following his knock out loss to Juan Manuel Marquez.