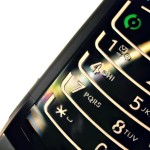 Asian American use of social media is much higher than the general population. It shouldn't be a surprise then that the next evolution combines social media with a more personal touch.  Asian Americans are now using social media to organize  one city meet ups.
Asian Fortune reports on social meet ups that got underway in Washington, D.C. last month. Networking is the way of the world these days. It's a way to find jobs, meet new friends, or get the latest scoop. It's the norm of the business world.
So why not combine technology with partying.  Asian Americans professionals of DC sees the meet ups as a way of "actively bridging cultural, digital and other divides." The meet ups will be held every month.