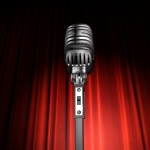 Korean pop star Rain who is dating a popular Japanese actress while serving in the Korean military could be in trouble for his dating antics.  Serving in the military is mandatory for South Korean men.
Military rules require that he be largely confined to his barracks with little free time. The South China Morning Post

reports questions came up when pictures of Rain with his girlfriend, Kim Tae-hee, were published in the tabloid. Many wondered how Rain managed to escape his barracks.
Rain gained international fame in 2006 and was named to Time's most beautiful People list in 2007.  Readers of  Time Magazine in an online poll also voted him most influential person in 2007 .
He's expected to appear before a Military Discipline Committee next week.