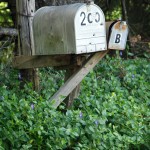 Police in the San Francisco Bay Area community of American Canyon near Napa are investigating hate filled flyers targeting Filipino Americans, reports KGO-TV.
The letters described Filipinos as "filthy" and "unwanted."
"I said, 'Oh my God, this is just filth," said pediatric nurse Marie Logan who received one of the letters. The letters claimed to be from a state agency.
City leaders marched with  Filipino Americans from City Hall with to Filipino-owned businesses  in a show of unity. "We have always valued our Filipino, as well as all the races here, and it's just not part of this community's core values," City Manager Dana Shigley said