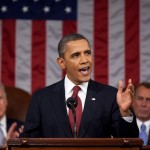 The first ever Indian American Presidential Inaugural Ball will be held January 19th in Washington, D.C.
More than 1,000 people are expected to attend the event organized by the Indian American community to honor the second inauguration of President Barack Obama.
"We want the Indiaspora ball to be more than a fantastic party. Many of Indiaspora's leaders have called for us to raise our voices together with the aim of setting an Indian- American policy agenda," California-based M R Rangaswami, the brain behind the first of its kind event, told Press Trust of India.
An article in NDTV lists a who's who list of Indian Americans attending.
The organizers say the event will underscore the growing prominence of Indian Americans and and the benefits of US-India relationships.