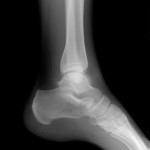 Jeremy Lin remains questionable for tonight's big game between the Houston Rockets and Los Angeles Clippers. According to  Bleacher Report,
Lin is expected to get treated on his ankle today and how he reacts to that treatment will determine if he plays. The injury happened during practice yesterday when he stepped on another teammates foot.
Losing Lin for an extended amount of time will be a big blow to the Rockets playoff chances. They are currently the 7th team in the Western Conference with a 21-17 record. Eight teams make the playoffs and there are several teams battling for the last two slots.