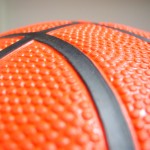 A heap of attention is piled on Jeremy Lin where ever he goes.
He's a magnet for fans. He's become a magnet for the media.
Despite all that scrutiny, there are three parts of his game that draw little notice. Bleacher Report  calls those three aspects the most underrated part of Lin's game.
1. Lin is not only popular with his fans. He's popular with his teammates. The chemistry the young Houston Rockets have is a big part of their current success. Lin is a big part of that.
2. All that attention Lin is getting is also helping James Harden. Harden can be Harden without the scrutiny and responsibility that Lin gets. The benefits of that can't be underestimated since Harden is only a second year player.
3. Lin is a quick learner. One of the troubling aspects of his game was that he only knew how to play one way…going full speed. That made for some exciting basketball. But it also got him into trouble and cause him to commit too many turnovers. Lin has since learned when its best to slow it down. He's now more under control, leading to less turnovers.