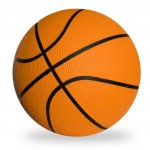 Jeremy Lin came out of the box strong tonight despite an ankle sprain that threatened to keep him out of the game. Lin went for a double double with 12 points and 10 assists, but the Houston Rockets lost their fourth straight in a 117-109 loss to the Los Angeles Clippers, reports ESPN
It was the Clippers second straight win without Chris Paul who sat out with a bruised right knee cap.
Lin himself was a game time decision after suffering an ankle sprain in practice yesterday. It was his second ankle sprain of the season. Each time he has played the next night.
"I'm fine. I think everybody is playing through something at some point in the season," said Lin to the Ultimate Rocket.  "You have to be able to just play. And we're all used to it. Everybody is banged up."