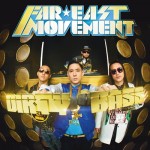 Far East Movement will join Katy Perry, Stevie Wonder, and Usher to perform at the Presidential Inaugural Ball in Honor of President Obama Monday night., reports ISA.
Far East Movement's performance will culminate an election season in which the group contributed to the Rock the Vote effort for the Obama campaign with its performance of "For All."
Others to be given the honor this year of performing at the Ball includes Beyonce, Alicia Keys, Smokey Robinson, Marc Anthony, Kelly Clarkson, John Legend, and the cast of Glee. No official word on whether Darren Criss will attend.
I would be curious to know if Far East Movement is the first Asian Americans to perform at the Inaugural Ball. I know the St. Mary's Chinese Drum & Bugle Corp of San Francisco participated in the Inaugural Parade for President John F Kennedy. Haven't heard of any Asian Americans performing at the Ball. If you know, give me a shout out by leaving a comment.