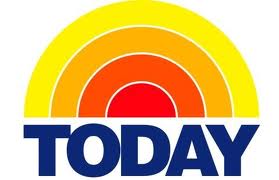 Matt Lauer is ready to move on from the Ann Curry controversy and thinks NBC should to.
Radar OnLine is reporting that Lauer has asked NBC to let Curry out of her contract so she can go work for CNN.
Two weeks ago, Curry asked NBC to let her go. The network has a no compete clause in Ann's contract which would forbid Ann from going to a competing station without NBC's approval. Curry reportedly wants to take the job as anchor for CNN when former NBC Executive Jeff Zucker takes over CNN in February.
Lauer has taken much of the heat for Curry's unceremonious ouster from the Today co-host chair. He possibly sees this as a way to make up for any ill will Curry's removal from the Today set has caused him. The longer Curry stays at NBC, the longer the controversy will Linger.
NBC has so far shown no desire to grant Curry's request. One must wonder other than showing Curry's who's boss and making her suffer for not taking one for the team, what NBC has to gain by keeping Curry at 30 Rockefeller. She's making a huge salary and clearly is underutilized. Letting Curry go will not only rid NBC of a controversy, it would also rid NBC of a huge contract.