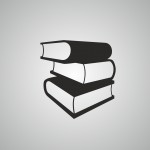 The city of Chicago moved closer to building a new library in Chicago's Chinatown when it approved the purchase of three parcels of land, reports DNA Chicago.
The Coalition for a Better Chinese American Community for years has pushed for a new library and applauded the move. It says Chinatown has outgrown its current  facility.
"It's one of the most highly-used libraries in the system and education is very important in the Chinatown community," he said. "Put two and two together, and when we witness people sitting on the floors waiting their turn [for computers], something had to be done," CW Chan of the Coalition said.
More details of the planned library are in DNA Chicago.