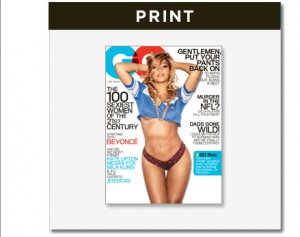 GQ this month published a list it called the Sexiest Women of Millenium. Such lists are nothing new, but what's causing a lot of fuss is that the magazine decided it needed to break out a handful of women according to race, reports ColorLines.
Frieda Pinto was named the "hottest Indian chick."   The "hottest Chinese chick" is Zhang Ziyi.
By calling out certain women's ethnicity and not others, what they're implying is that these women are not beautiful simply because they're beautiful; they're only attractive within the context of their own ethnicity. This is qualifying their beauty and dismisses the idea that beauty comes in many different forms, " said Ruth C. White of Seattle University. White made her remarks to Yahoo.