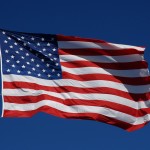 Here are two names you're not likely to find in any history book,  Mary and Ruby Tape. Their stories are recounted in Asian Week in the Chinese American Heroes series.
In 1884, Mary Tape sued the principal of Spring Valley School, demanding that her daughter Mamie Tape be allowed to attend schools with white children. In those days, schools were segregated and Chinese school children were not allowed to attend school with others outside their race. Mary won her case in the Superior Court and later in the California State Supreme Court. The court ruled that Chinese school children were protected under the 14th amendment since their families paid school taxes.
Although Mary won her case, the school district ended up creating a separate and equal school system for Asian children. Thus Commodore Stockton Elementary School in Chinatown was opened. In 1998 it was renamed Gordon J. Lau Elementary School in honor of the late civic leader and advocate for the Chinese community.
The Tape tradition of fighting for justice was carried on by Mary's daughter in law, Ruby Tape. Ruby wanted to join the military to support the United States in World War II, but Ruby's application was rejected because she was 44-years old. Ruby ignored the rejection letter and went straight to the recruiting center, and passed her physical without a problem.
Ruby served in the Women's Army Corp, serving with the  Military Intelligence Training Center at Camp Richie, Maryland and provided support services for the training of interrogators, translators, order of battle researchers, photo interpreters, and counter-intelligence operators.