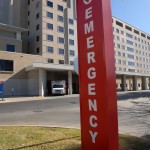 Investigators in Chicago have exhumed the body of an Indian American lottery winner believed to have been killed by cyanide poisoning, the Times of India reported.
46-year old Urooj Khan died just days after he collected a check of $425,000 from the lottery. Originally authorities thought Khan died of natural causes. But a tip from a relative lead police to the discovery that he died from poisoning.
The body was ordered exhumed by a judge. The coroner warns that its possible the cyanide may have already dissipated from the body.  An autopsy was conducted Friday, but results are not expected for several weeks. Investigators say so far they've found nothing to change their determination that this was a murder.
Khan died just hours after eating a dinner cooked by his wife who has denied any involvement in the murder.