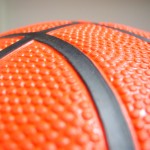 The recent benching of Jeremy Lin in Saturday's game against the Minnesota Timberwolves has some wondering if the point guard could be traded. Columnist Marshall Zweig of the Bleacher Report says that would be a mistake.
Zweig thinks the Houston Rockets need to give Lin more time. He says  the pairing of James Harden and Jeremy Lin has the potential to make the Rockets playoff contenders for years to come. He wrote:
"This pair is young, exciting and talented. Both men are unselfish and passionate about putting the team first. In addition, Lin has started less than a season's worth of games in his career. He has more developing to do. Though it may require patience in the short term, these are absolutely guys you can feel good about building around."
Unfortunately Zweig also points out that the Rockets are in need of a power forward and the only way to get one may be to trade Jeremy Lin. If the Rockets patience has run out on Lin, he may not be a Rocket much longer.