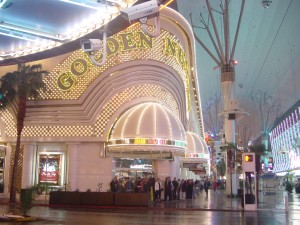 Zappos founder Tony Hsieh was looking to do something big. He had a dream and he wanted to know what it meant. So he turned to Sarah Nisperos, the woman they call the Sorceress to read his dream.
"You can't do another strip mall," she told Hsieh. "If you really want to do this, you should invest in Downtown (Las Vegas). Change the city. How many people can say they've done that?"
And that's what Hsieh did. He built the Zappos campus and made it the center piece of Downtown Las Vegas. Everything was set up to build community.
Las Vegas Weekly did a very interesting piece on just who the Sorceress is. Who is Sarah Nisperos and how did a woman who hobnobbed with the likes of Jay-Z and Kanye West become the Sorceress?