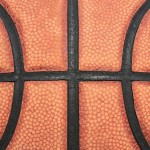 The Houston Rockets earlier this week benched Jeremy Lin for the second time this season. Blogger Jean-Paul Salamanca of the Latinos Post openly wondered how the young point guard will respond to the benching.
Will it light a fire under Lin? Will his confidence take a hit? Or they'll be no change at all?  The whole thing is kind of silly.
Lin has already answered this question and the whole issue should be set aside. Lin came back into the game and scored 10 of his 12 points after the benching.
This is where Lin's character comes into play. While other players might sour on the team and make it a point of division in the locker room, Lin will play with the same passion and hustle his fans are used to seeing.
Lin has never been one to lack confidence, so that shouldn't be a problem. He responds to every problem by digging deep, turning to God for the answers.
"I think everyone's trying to do the right thing," Lin told the Houston Chronicle. "It's not working for us. Defenses are reading our stuff. We're not getting the stops and rebounds we need to get."
Earlier this season when Lin got off to a rocky start, he was benched by interim coach Kelvin Sampson. Lin knows the team won't hand him anything. Everything minute he gets, he will have earned…benching not withstanding.