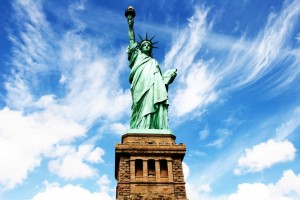 The conversation on immigration reform may be dominated in media coverage by the Hispanic community, but Asian Americans are also increasingly a part of the discussion.
In especially refugee communities, said Andrew Lam of New American Media to PRI, the World,  reform is hotly debated.
"Some people feel that people who are undocumented are stepping in front of them in line for citizenship whereas they were law abiding and waiting patiently for years." said Lam. On the other hand, there is sympathy among naturalized citizens for the plight of the undocumented. Many refugees themselves illegally crossed borders into other countries to escape persecution in their own countries and relied on the sympathies of others for support.
Lam thinks the strong support for President Obama among Asian American voters had  a lot to do with more than just his support for immigration reform. Asian Americans, said Lam, see Obama as strong on foreign policy issues.
Despite that, he thinks America has a continuing love hate relationship with immigrants to this country.