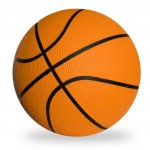 If the Houston Rockets are to make the NBA playoffs, it will be up to Jeremy Lin. A blog in the Bleacher Report correctly states that James Harden and his 26 points per game has been the All Star for the team. But Lin is the difference maker.
Harden can't carry the young team alone. He needs Lin to step up if the Rockets are to make the playoffs. The Rockets have dropped to 25-23 and would currently be the 8th seed in the playoff. But competition for that last spot will be fierce with such playoff perennials as the Lakers, Mavericks and Suns working to unseat the Rockets and the Trailblazers right behind them.
Lin is currently averaging 12 points a game and six assists. He needs to get more people involved in the scoring.
Justin Onslow wrote: "With five other players capable of scoring 10-plus points per game, Lin has to take the reins and start creating more scoring opportunities for his teammates. He's an excellent penetrator, and despite his somewhat high turnover rate, Lin must find a way to not only get to the rim, but also get the ball in his teammates' hands in spots where they have high-percentage looks at the basket."