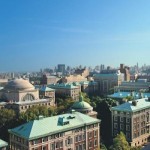 Today is the last day to register for the East Coast Asian American Student Union Conference at Columbia University February 22 -24.
Featured speakers will include Former Secretary of Transportation and Commerce Norman Mineta, MSNBC anchor Richard Lui, and Gregory Cendana, the first openly gay executive director of the Asian Pacific American Labor Alliance.
Late registration is open until February 14. For a full listings of program, go here.