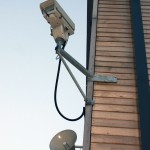 In Seattle's Chinatown, residents are so fearful of crime they've installed 9 new surveillance cameras at a cost of 100,000, reported KING5 TV.
"We have a lot of people walking around, kinda look scary for the seniors. We felt like we need to do something," said Nora Chan, with Seniors In Action Foundation.
She says concern about drugs and vandalism is high and seniors who make up 70 percent of Chinatown's population are afraid to walk the streets.
Signs posted warn people they are being watched. Just a few weeks ago, the cameras caught a burglary in progress.