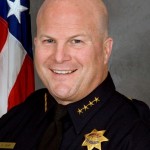 San Francisco Police Chief Greg Suhr is warning residents in San Francisco's Chinatown about a bag switch scam that has plagued the neighborhood, reports the San Francisco Appeal.

The scammers gain the trust of elderly people who are told they must cleanse their valuables of evil spirits. The seniors put their valuables in a bag for the cleansing, and then they are switched.  Victims have been bilked out of thousands of dollars.
"These people are criminals and liars, they are not your friends," he said.
Officials are going around Chinatown passing out red envelopes filled with safety tips. Traditionally during the Chinese New Year, the envelopes are passed out filled with money for good luck.