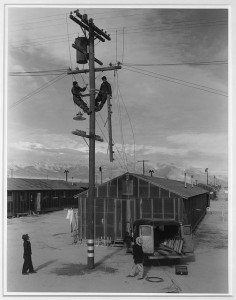 The Untold Story of Japanese Latin Americans Kidnapped & Imprisoned by U.S.
Most people know of the 120,000 Japanese Americans forcibly removed from their homes and imprisoned by the United States during World War II. But the same can't be said about the Japanese Latin Americans Kidnapped and imprisoned by the U.S. government. The account of that injustice is detailed in the blog, Model Minority
Some 2,000 Japanese Latin Americans were taken from their homes and brought to the United States. The U.S. used their new prisoners as hostages to win the release of U.S. soldiers captured by the Japanese. At the end of the war, most of those Japanese Latin Americans not used in prisoner exchanges were deported as undocumented immigrants from the U.S.
In 1997, a class action suit was filed against the U.S. on behalf of those Japanese Latin Americans.
In 1998, the United States issued a formal apology and awarded them $5,000 each