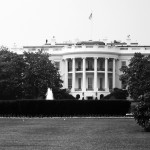 Two Indian American leaders will be among the 16 people at the White House Tuesday to meet with the President on immigration reform.reports the Economic Times.
Deepak Bhargava from the Center for Community Change and Deepa Ayer of South Asian Americans Leading Together (SAALT) will be part of a national dialogue the President is having with outside leaders on a number of issues.
"On Tuesday, the President will hold meetings at the White House with labor leaders and progressive leaders as well as, separately, a number of CEOs from across industries to discuss his commitment to getting a bipartisan bill passed in 2013 and how immigration reform fits within his broader agenda for economic growth and competitiveness," White House Press Secretary Jay Carney said.
More on the president's strategy is outlined in the Economic Times,