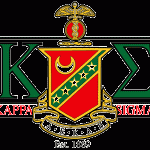 An Asian themed fraternity party advertised with e-mails filled with broken English and built around racist stereotypes is drawing fire from the Asian Student Association at Duke, reports the Gawker.
"Herro Nice Duke Peopre!!" proclaimed the e-mail inviting students to "the return of Kappa Sigma Asia Prime." Several offensive photos from the party were reportedly posted on Facebook before they were taken down.
This is not just about Asians, one party or one frat," senior Ashley Tsai told the Duke Chronicle. "This is a consistent thing happening. We want serious things to be done by the student body and the University so that this never happens again."
The frat involved, Kappa Sigma, was just reinstated into the Interfraternity Council last year after being removed in 2002 for various violations.