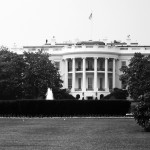 Indian American leaders expressed optimism about immigration reform after meeting with President Obama at the White House yesterday.
Among the groups in attendance were South Asian Americans Leading Together and the National Council of  Asian Pacific Americans. Deepa Iyer, Executive Director of SAALT represented both groups.
"The President made clear his commitment to immigration reform," said Iyer to The Pioneer.  "We intend to have a voice at the table when issues around immigration are addressed and will present holistic recommendations that impact our community."
SAALT also sent a statement to the House Judiciary Committee.
It encouraged the committee not only to focus on employment based immigration, but also give priority to family based immigration as well.  SAALT condemned the profiling in immigration enforcement.