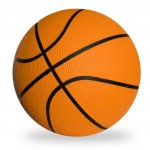 Jeremy Lin said he didn't even realize that this week marked the one year anniversary of Linsanity.   The Houston Rockets starting point guard told the Houston Chronicle  he was reminded of it after getting a text from a reporter.
"I definitely learned and grew a lot as a person," Lin told The Chronicle in a report recounted in the Christian Post. "I got exposed to a lot more than I'll probably be exposed to the rest of my life as far as how fast everything happens.
"It's crazy. God's been really good to me. It's only been one year, but it seemed like so long ago … It was definitely a whirlwind. I definitely enjoyed it."
The documentary Linsanity which debuted last month at the Sundance Film Festival is perhaps the best inside look at the last year in Lin's life. Cameras were in Lin's face when he didn't want them there. Despite that, he's glad the documentary was made.
"I'm just definitely trying to tell me story through my own eyes. I was going to kill some of the filmers during some of those tough times, getting cut and stuff. But they did a good job staying on me and making me at least get a couple minutes of footage here and there," Lin said about the documentary. "So there's some cool stuff in there. When things weren't going well that was the last thing on my mind. But going back I'm glad we got it because it's able to just show the journey."