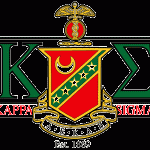 Officials at Duke University says it is not planning to take any action at this time against the Kappa Sigma Fraternity after it threw an "Asian Rage" party advertised with broken English and  loaded with racist stereotypes.
The announcement came the same day that Kappa Sigma National headquarters suspended the Duke Chapter.
"The actions taken in association with the event in question are inconsistent with our values. I personally condemn that type of behavior," said Christian Nascimento, the fraternity's "worthy grand master."
The university itself took a less harsh view. "Acting boorish and foolish is not in and of itself a violation." said Larry Moneta, Duke's vice president for student affairs.
Several hundred Asian Americans held a protest on Wednesday condemning the party as racist. More on the protest in this report from NBC