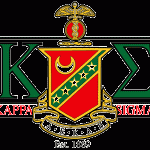 The anger over a racist Asian-themed fraternity party at Duke University is even being felt by Asian American students at rival University of North Carolina, reports the Daily Tar Heel.
The party was promoted on twitter as #RacistRager and many party goers wore stereotypical Asian outfits.
UNC's Asian Student Association reaction to the Kappa Sigma party on their campus has ranged from outrage to indifference.
"Some people just don't understand why bringing up these stereotypes is so offensive," Megan Huang, president of the University's Asian Students Association, said.
Officials at UNC says there's very little the university could do to stop similar parties at the Tar Heel campus, but they would reach out to the students involved and the affected students and use it as a teachable moment.
"We wouldn't be in a position to enact a policy related to freedom of expression and First Amendment rights," he said.
Meanwhile Kappa Sigma's national organization talked about what would happen next and the lessons learned from the event. More on that in the Daily Tar Heel.