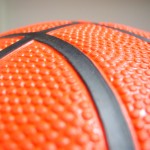 It's been an up and down year for Jeremy Lin. But a pattern has emerged of late that gives fans who see Lin's upside a lot of hope.
An analysis in the Latinos Post show Lin is playing well of late against some of the League's best young point guards. Lin scored 28 points and racked up 9 assists against Stephan Curry of the Golden State Warriors. The two meet again on the court tonight in Oakland.
Other match ups include Tyson Lawson of the Denver Nuggets (22 points, 5 assists), Rookie of the Year candidate Damian Lillard of the Portland Trailblazers ( 16 points, 4 assists vs Lillard's 18 points, 6 assists), and Tony Parker of the San Antonio Spurs (21 points on top of 38 points in previous match up).
But what veteran Tony Parker has that Lin lacks is consistency. That's what Lin must build up to and what should come with more experience.